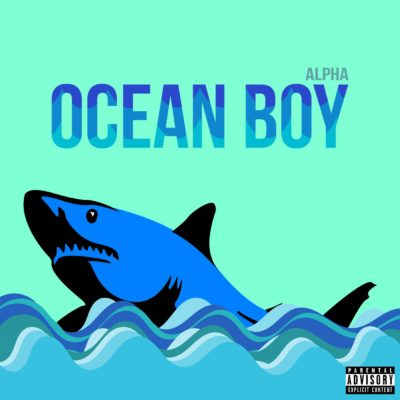 Alpha is coming! Get on what is about to be the biggest rap wave of 2017 and the coming year! If you by any chance listened to "Vendetta", one of the most emphatic responses to MI's recent call-to-action song aimed at Nigerian rappers, then you have met Alpha.
The energetic and thoroughly gifted rapper, music producer and audio engineer comes through yet again on "Ocean Boy", a self-produced banger which sees him deliver spasmodic verses on a very unique instrumental. The quality of the lyrics and their delivery set the bar at an all-time high for Alpha's peers, competitors, and even the rap OGs.
His bars are indeed superb on this song, as he even name-drops Falz's new project at some point, in a prophetic line where he proclaims that "he'll be richer than Falz at 27, and that'll be 2019…"
The hook is infectious, and captures Alpha's taste for the melodic quality of his songs, even as a rapper. The song has a very strong vibe, and through the sheer musicality and genius of this piece of work, Alpha has indeed given us all a strong reason to see him as a new force to reckon with. As the lyrics of the song suggest, Alpha is clearing his own path to world domination. "Ocean Boy" is a must-listen!

Download MP3