Music
Asake – Joha Official Lyrics
Asake Joha, Produced by Magicsticks.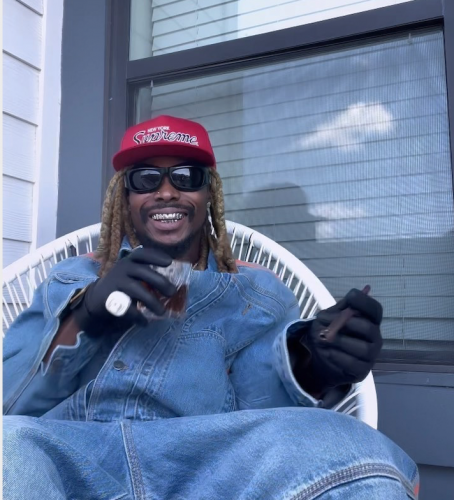 Asake Joha… Hereâs the Official audio and Lyrics to the seventh (7th) track- âJOHAâ, on Asakeâs debut album #MMWTV.
Asakeâs debut album- âMr Money With The Vibeâ consists of 12 tracks with two featuring; Russ and Burna Boy. It house his previously released hit singles; âSungbaâ (Remix), âPeace Be Unto Youâ, and âTerminatorâ. STREAM/GET HEREâ¦
JOHA is an Amapiano infused 'Fuji-Pop' track produced by Magicsticks. Asake brought Fuji music to life with dope vibes delivered in three languages; French, Spanish and Yoruba. Listen to the track below and also Enjoy with lyrics!
JOHA LYRICS
[Intro]
Tune in to the king of sounds and blues
[Verse 1]
C'est comment le frères
Ã'est mon le gars du l'argent
Oya
Hola como estas
They wan make I change my style
Kilo kan boys, kilo kan federal?
Mr Money no dey waste time, shey you no remember?
Ogaranya (Oh, oh), ebelesu ah (Ebele)
Make we just dey fire dey go, ko de ni suwa
Olomi mi o'kere, tori ikebe na super
Shey your bumbum fami gan gan, ki le ke hallelujah
[Chorus]
Joha
Mo ni sowa (Joha)
Toba wa (Joha)
Kojade sita (Joha)
Enu o shey durella (Joha)
Emi godzilla (Joha)
Maradona (Joha)
Jo lo Coachella (Joha)
Emanuela (Joha)
Joha (Joha), jo joha (Joha)
Mo ni joha (Joha), jo joha (Joha)
Mo ni joha (Joha), jo joha (Joha)
Mi o fe wahala (Joha), jo jo joha (Joha)
[Verse 2]
As a La Campagne Tropicana (Okoko won pe e)
Me I don dey hide them, tey tey marijuana
Joanna jubadi bi omo Ghana
Oun jo homelando fun'mi, mo ya gbe skoda (Slow down, slow down)
Screw a nigga if a nigga think I give a fuck
Me I don dey street since when dem sing Gongo Aso
Apala no be soca, see my team dem no be feeders
Premier league is not UEFA, small body my engine bigger gan (L'eko)
[Chorus]
Joha
Mo ni showa (Joha)
Toba wa (Joha)
Kojade sita (Joha)
Enu o shey durella (Joha)
Emi godzilla (Joha)
Maradona (Joha)
Jo lo Coachella (Joha)
Emanuela (Joha)
Joha (Joha), jo joha (Joha)
Mo ni joha (Joha), jo joha (Joha)
Mo ni joha (Joha), jo joha (Joha)
Mi o fe wahala (Joha), jo jo joha (Joha)