Music
Forever James – Ebube (Glory)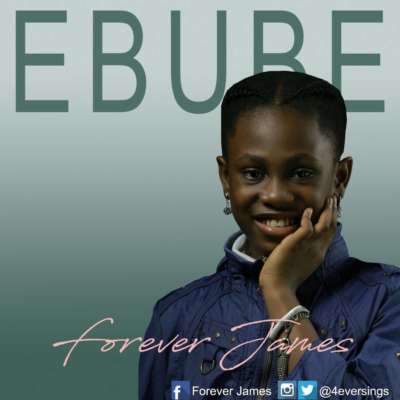 Forever James 10 years old singer drops a new single titled Ebube from her upcoming EP titled âThe JOURNEY â.
Indeed it is a journey to the album, a journey to Evolve .very impressive and imperative from this young damsel, six wonderful tracks was made available on all major online stores across the globe on the 4th of February 2018.
The song Ebube (glory) highlights on the knowledge of the grace, the mercy and the presence of the Lord in our life.
This is quite an expression of thanks and gratitude.
Listen and be blessed
Stream and download
The Journey by Forever James LIVE ON STORES
Spotify  –  https://goo.gl/pwn1Cy
Amazon  –  https://goo.gl/JA37py
iTunes  –  https://goo.gl/2M32Ft
Google Play  –  https://goo.gl/QBvRrS
Deezer  –  https://goo.gl/4X6T5w

Download MP3