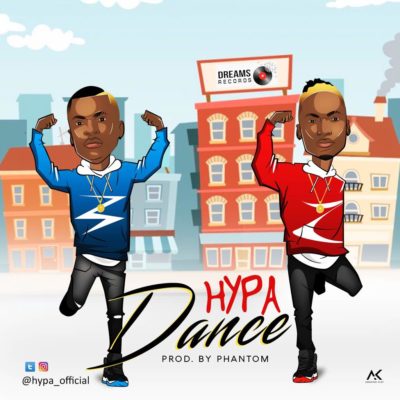 The Hypa duo, often time called Hypa brothers who have had a very good music year with the release of Asiko, Asiko remix on which they featured the maestro 9ice, DunDun vibe with Dotman is here again with the last single of the year, DANCE.
This again goes to enact the fact that the synergy between them and Phantom is one made in heaven as he gives them a wonderful Afro infused high life beat.  This is one song to get the celebratory end of year rolling.
As much as possible, this is a banger. You won't stop grooving to it from there very first listen. Marqai did a perfect job with the mixing and mastering which gives the song the feel. Download this and your playlist of 2017 is complete.

Download MP3