Music
(Music Lyrics) Dr. Paul – "Chimo" ft. Eby Aniekwe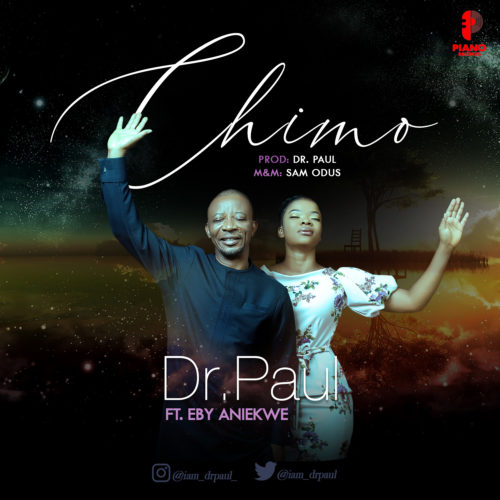 On the day of his Album launch titled "The Rock that never Fails", Veteran Gospel minister, Dr. Paul drops his latest song titled "Chimo".
A song of Worship featuring Eby Aniekwe, the second runner up of the Rock Challenge organised by Dr. Paul and PIANO RECORDS in mid 2019.
"Chimo" is a reminiscence of the protection that God grants to strangers in a foreign land. Literally speaking, It extols God's protective, keeping Grace and evokes the imagery of God's unending, undying and unfading love for his children.
His love is always demonstrated at all times, and even much more during times of tribulation when deliverance is much needed.
"Chimo" is Produced by Dr. Paul, Mixed & Mastered by Sam Odus.
Lyrics: Chimo By Dr. Paul Ft. Eby Aniekwe
Verse 1
If I get ten thousand tongues
I no fit shout eh, I no fit shout eh
For everything you've done for me
They are amazing
When I look around my life
Na you dey reign o
Master Jesus, You are more than life to me
Chimo (My God)
Onyem ji eje mba (with whom I go to strange lands)
Okwere nkwa mee ya (You promised and delivered)
Anom niru gi naka gi (I'm before you, in your hands)
Chimo Onyem ji eje mba
Odum ebo Judah (The lion of the tribe of Judah)
Anom niru gi naka gi
Chimo
Verse 2
Shey na you be my light o Baba
When darkness dey e
Na you dey light up my heart o Baba
For everything you've done for me
They are amazing
I go follow you, follow you, follow you
Chineke mee
Master Jesus
You are more than life to me. 

Download MP3