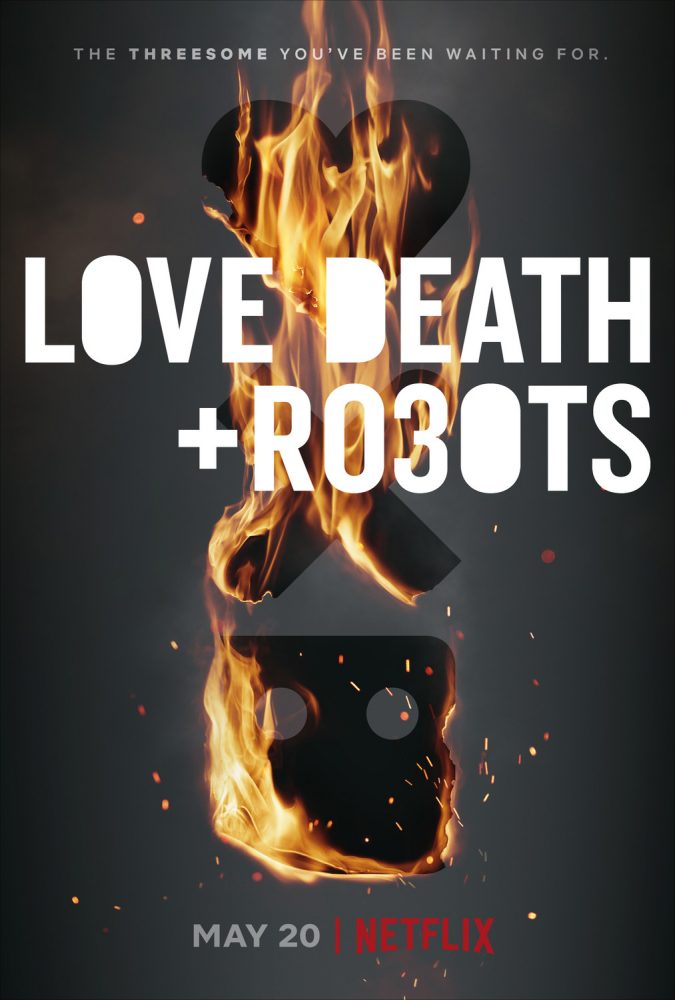 A collection of animated short stories that span various genres including science fiction, fantasy, horror and comedy.
VIDEO INFORMATION
Filename: Love.Death.and.Robots.S03E01.480p.NF.WEBRip.x265.[9jaRocks.Com].mkv
Filesize: 20-80 MB
Duration: 10-40 Mins
Imdb: https://www.imdb.com/title/tt9561862
Genre: Animation, Short, Comedy, Fantasy, Horror, Sci-Fi
Stars: Scott Whyte, Nolan North, Matthew Yang King
Subtitle: English
TRAILER
DOWNLOAD LINKS🚨
×
Highly Recommended!
VLC or MX Player app to watch this video (no audio or video issues).
It Also supports subtitle if stated on the post (Subtitle: English).
How to download from this site
--
Click HERE
DOWNLOAD VIDEO FAST SERVER
EPISODE 1
[SERVER 1] || [MULTI SERVER]
EPISODE 2
[SERVER 1] || [MULTI SERVER]
EPISODE 3
[SERVER 1] || [MULTI SERVER]
EPISODE 4
[SERVER 1] || [MULTI SERVER]
EPISODE 5
[SERVER 1] || [MULTI SERVER]
EPISODE 6
[SERVER 1] || [MULTI SERVER]
EPISODE 7
[SERVER 1] || [MULTI SERVER]
EPISODE 8
[SERVER 1] || [MULTI SERVER]
EPISODE 9
[SERVER 1] || [MULTI SERVER]
SCREENSHOT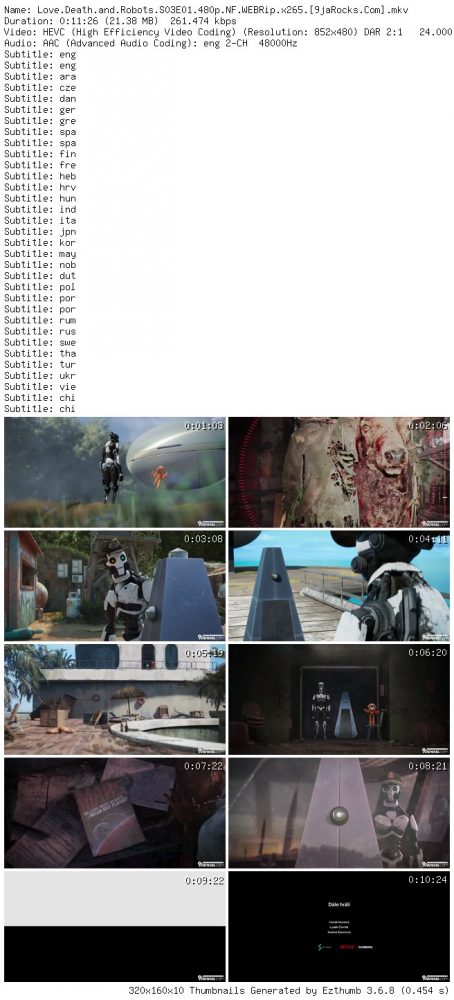 MORE ON